Water sources in Zambia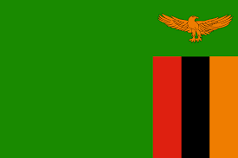 Zambia
Project name: Construction of Water Supply Sources for Livestock, Zambia
Financed by: Czech Development Agency through the Czech development programme
Implemented by: Consortium "Water Supply Choma", companies Ircon Ltd. and Vodni Zdroje JSC
Project partner: Department of Water Resource Development, Choma
Implementation period: 07/2017 – 06/2019
The main target of this project was construction of secured water sources for the livestock in two locations, Siggubu in Monze District and Masopo in Choma District, Southern province, Zambia. These new water sources should contribute to a decline in the milk production during the dry season in targeted areas.
In Siggubu, the dam was built in 1962 as a homogeneous earth dam with max. height of 3.6m and length of 230m. This small dam used for human and livestock water supply breached in 2015 due to inappropriate maintenance and livestock footpaths leading across the dam body. The result was a lack of water for the local communities during the dry season and thus a necessity to walk miles with animals to fetch water. With the financial support of the Czech Development Agency, the breached dam was rehabilitated in 2017 and put into compliance with the standards. The retention capacity of the dam was increased by more than 25% in order to provide secured source of water for 500 families and 1.000 animals throughout the year.
Community in Masopo, located approx. 14 km from Choma, the administrative centre of Southern province used to suffer of no access to safe water during the dry seasons. People from this community as well as their livestock were forced to drink only dirty surface water in the past. The critical situation was solved within this project by drilling a new borehole equipped with solar powered pump. Quality underground water is now pumped into two 10 m³ water tanks placed on elevated stands and distributed further.
A water kiosk was built to provide drinking water to humans and a drinking trough to livestock. Due to favourable weather conditions solar energy enables to run the system serving water for 300 families and 500 animals practically free of charge. The sustainability of this project is ensured through several means; Water User Associations have been established in accordance with Zambian law to assist full operation including development of their regulations in both places. Members of water committees were elected and trained in operation and maintenance. The trial period of more than one year had been carried out after the project completion during which the Czech experts provided the supervision and technical support on the operation of the systems. This helped the long‑term sustainability as communities are now able to operate and maintain both constructions without any external assistance.
In addition to above mentioned outcomes, the partner organization Department of Water Resource Development received a set of compiled documents that were essential for a successful implementation:
Geophysical measurements Masopo – report
Geotechnical evaluation Siggubu – report
Project of hydrogeological survey Masopo
Final report on exploratory wells Masopo
Detail design water supply scheme Masopo
Detail design and As built design Siggubu
Training materials including operation and maintenance manuals