Drinking water to the inhabitants of town Bona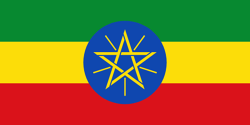 Ethiopia
Project name: Providing access to safe drinking water to the inhabitants of town Bona, Ethiopia
Financed by: Czech Development Agency
Implemented by: Ircon, Ltd., AQUATEST Ltd., GEOtest, Ltd.
Project partner: Sidama Zone Water Mine and Energy Department
Implementation period: 2014–2015 
The overall objective of the project was to improve the potable water supply and the sanitation as well as the hygiene habits of the community living in small town of Bona located in Bonza Zuria woreda in the South Nation, Nationalities and Peoples Region (SNNPR) of Ethiopia. Elevation of the town is 2 130 meters above the sea level and the population is 14 500 inhabitants.
One new borehole was drilled and the water supply system with six public water points established in Bona. This network should be sufficient to serve the local community with safe drinking water until at least year 2034 and replaced an old and non‑functional pipeline that had existed in Bona before. Implementation of the project will without doubt contribute to reduction of water‑borne diseases occurrence and improvement of the maintenance of water sources as well as of the management of the potable water supply. The direct beneficiaries of the project are the inhabitants of Bona town and the employees of the town administrative authority who are in charge of water supply and the operational and maintenance workers servicing water sources. The indirect beneficiary group is represented by the personnel of the regional and zonal Water Bureaus.
The project has three main outputs:
1) Establishment of the water supply network that included:
One borehole with depth of 133 m
One concrete reservoir with capacity of 100 m3
One generator house
6 water points
988 m of the main pressure line dia 6", 4", 3", 1,5"
4 693 m of the distribution line dia 2.5", 2"
250 m of electrical connection and transformer 45 kVA
One Pump with capacity 10 l/s, head 152 m
Generator 75 kVA
 2) Training of the woreda water office staff in management of the water sources and operation and maintenance of the water supply system.
 3) WASH Campaign focused mainly on improvement of sanitation and hygiene habits of the Bona community.