Puhovichy solid waste management project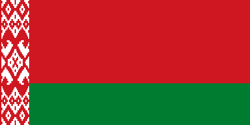 Belarus
Project name: Puhovichy solid waste management project,
supplementary technical study, Belarus
Financed by: European Bank for Reconstruction and Development (EBRD)
Implemented by: Ircon, Ltd., Sweco Hydroprojekt a.s.
Project partner: Ministry of Housing and Communal Services, Belarus Republic
Implementation period: 09/2015 – 08/2017
The development of a supplementary technical study entitled Puhovichy Solid Waste Management Project aimed to provide sufficient information for the decision to grant a combined financial loan with a grant totaling € 8–10 million to finance the regional landfill and improve solid waste management in the Belarusian districts of Puhovichy and Cherven. The study was financed  by the European Bank for Reconstruction and Development (EBRD), which will ensure, if agreed, the subsequent financing of the loan and grant.
Approximately 100,000 inhabitants live in Puhovichy and Cherven districts, and there are four EU standard non‑compliant municipal solid waste landfills that have a negative impact on the environment. These landfills are managed by local municipal companies. The task of the study was to carry out an extensive multi‑criteria analysis to select one regional future landfill site from two already considered – Rovchak and Druzhnyi sites, including an assessment of the technical, financial, social and environmental aspects and other EBRD criteria.
A hydrogeological and geodetic survey was carried out and after the approval of the selected Druzhnyi site, project documentation was prepared. Subsequently, the originally supplementary technical study was extended to a full feasibility study. It was proposed to establish a new state‑owned company that would be under the Ministry of Housing and Communal Services. A priority investment plan for the intended loan, as well as a long‑term investment plan, has been prepared for this company. A financial analysis and financial model was also prepared, which included, among other things, the amount of the tariff needed to operate a new waste management concept, including the operation of a new landfill, as well as to repay the loan.
Furthermore, an estimate of the costs necessary for the safe closure of all 4 existing and non‑compliant landfills has been prepared. Other documents that have been prepared include Environmental and Social Assessment and greenhouse gas reduction calculations for the operation of a new landfill site and the closure of old landfills.
The results of the study demonstrated the feasibility of the project and the acceptability of the loan intended for the implementation of the priority investments, and demonstrated the ability to repay the loan under the municipal waste utilization fee. The feasibility study will be followed by the next phase – project implementation.