Delivery of equipment for cattle breeding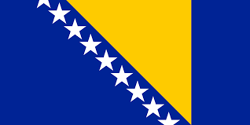 Bosnia and Herzegovina
Project name: Delivery of equipment for cattle breeding 
Financed by: Czech Development Agency
Implemented by: Ircon Ltd.
Project partner: Center for Development and support Tuzla; Cooperative Prunus
Implementation period: 2012
The supply of equipment was carried out within the framework of the Czech Republic's Foreign Development Cooperation Program and its main goal was to contribute to the support of agricultural production in Bosnia and Herzegovina.
The recipients of the equipment were two organizations from north-eastern Bosnia, the Development and Support Center from Tuzla and Zadruga Prunus from Zvornik, which together represent around 90 farmers focused on dairy cattle. The equipment was later handed over to individual farmers for use.
Characteristics of delivered equipment services:
Cooling equipment for milk, so-called cooling baths with a volume of 1000 liters - 4 pcs
Mobile milking equipment - 4 pcs
Fixation cage for the treatment of cattle hooves
The device complies with all EU and Czech standards. It was delivered with basic spare parts, cleaning and maintenance aids, and the recipients and users received training on the use and maintenance of the equipment.