Geophysical Survey in Sidama Zone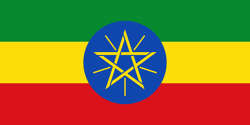 Ethiopia
Project name: Geophysical Survey in Sidama Zone, Ethiopia
Financed by: Czech Development Agency
Implemented by: Ircon Ltd., AQUATEST a.s.
Project partner: Sidama Zone Water Mine and Energy Department
Implementation period: 2013
Ircon Ltd., as a member of Sidama Water Supply II, together with company Aquatest a.s., participated in a geophysical survey in Sidama zone in southern Ethiopia.
This project aimed to fulfill the development plan - to create a sustainable drinking water supply system for people living in Sidama zone. A geophysical survey was carried out in 9 selected cities, and an ideological design of water supply was prepared for 5 of them. Representatives of the project beneficiary, geologist and hydrogeologist of the Sidama Zone Water, Mines and Energy Department actively participated in the project.
Ircon Ltd. participated in data collection and interpretation of existing data, field reconnaissance, negotiations with authorities and prepared conceptual proposals for water supply for selected five localities. The leading participant Aquatest a.s., provided geophysical surveys for well drilling and verification, including the selection of suitable sites for future well drilling.