Development of the water supply system in Murun city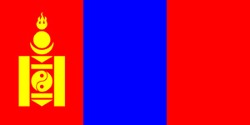 Mongolia
Project name: Development of the water supply system in Murun city,
Chovsgul province, Mongolia 
Financed by: Czech Development Agency
Implemented by: Ircon, Ltd., GEOTest Ltd.
Project partner: USNAAK
Implementation period: 2013 - 2016 
Ircon Ltd., together with the Czech company GEOTest Ltd., implemented the project, which supported the development of the water supply network in the town of Murun in the province of Chovsgul, Mongolia.
The project follows the previous project from 2011 to 2012 years, where the main problems in the water supply system in the city of Murun were identified. The Mongolian partner and beneficiary of the project is the water management company USNAAK, which operates drinking water distribution network and a wastewater treatment plant in the city of Murun with approximately 40,000 inhabitants.
A key part of the project in 2014 was the revitalization of existing wells and the strengthening of existing capacity with a new well, including its connection to the distribution network. As part of improving drinking water quality control and compliance with future Mongolian guidelines for water companies, the project beneficiary was provided with a laboratory for complete drinking water quality testing and training of laboratory staff in an accredited laboratory in Ulaanbaatar. As a result, USNAAK is capable to apply for laboratory accreditation with a minimal investment in additional equipment.
Furthermore, the laboratory building for the calibration of water meters was completed and a new calibration line was installed. Employees of the water management company underwent theoretical and practical training in the calibration of water meters. At the same time, the installation of the first 300 water meters in apartment buildings was inspected. The pumping and control system was automated in the waterworks building.
Part of the project was the creation of priority investment plans and the setting up of modern management processes for a water management company.