Design of waste management system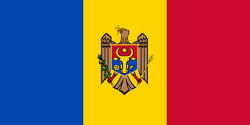 Republic of Moldova
Project name: Technical and institutional support
for solid waste management in southern Moldova
Financed by: Czech Development Agency
Implemented by: Ircon, Ltd., Sweco Hydroprojekt a.s. 
Project partner: Ministry of Ecology of the Republic of Moldova
Implementation period: 11/2013 – 08/2017
The project Technical and Institutional Support for Solid Waste Management in South Moldova started in 2013 and was implemented during the next 4 years including the extension of the project by another part. The main objective of the project was to verify conditions for introduction of a modern system of separate collection of municipal waste, including the future construction of the necessary infrastructure in selected districts of southern Moldova.
In the first stage, analysis of the municipal solid waste was carried out in various types of settlements and during different seasons (summer and winter), when the waste composition is fundamentally changing. Based on the obtained data and subsequently developed and approved methodology, the volume of the municipal waste and its individual components for the next thirty years was predicted. Next, the most appropriate locations for regional municipal waste landfills with regard to the predicted population and predicted volume of waste, the number of inhabitants in each location, the most suitable collection routes and the like were identified. In addition to that, also reloading stations, including disposal points for the separated waste planned for recycling have been designed with respect to newly located landfills. The final plans for the location of these regional landfills were discussed with local residents and EIA (Environmental Impact Assessment) documentation was prepared. Also, the costs of acquiring collection and other equipment, including the number of workers necessary to ensure the operation of the entire system, were quantified.
Based on the approved EIA and all available documents, including the hydrogeological survey, project documentation was prepared for the construction of two regional landfills and three municipal waste transfer stations. Regional landfills were designed for Causeni and Cimislia sites.
The project also included an extensive environmental awareness campaign aimed at primary school pupils.
The project documentation, including all technical documents, will be used by the European Investment Bank (EIB), which will finance the construction of these landfills in the subsequent project phase. The project was designed as complementary to the project of the German Development Agency (GIZ), which worked on similar projects in similar detail for the rest of Moldova.
The partner of the project was Moldovan Ministry of Ecology, which, together with the Ministry of Health and the Ministry of Construction and Regional Development, participated in the meetings of the working groups of the project and approved all partial outputs of the project.