Sustainable Drinking Water Supply Systems in Sidama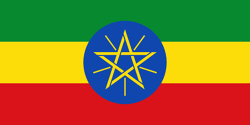 Ethiopia
Project name: Establishment of Sustainable Drinking Water Supply Systems
in Sidama, SNNPR, Ethiopia
Financed by: Czech Development Agency
Implemented by: Ircon Ltd., Aquatest a.s., GEOtest, a.s
Project partner: Sidama Zone Water Mine and Energy Department
Implementation period: 09/2011 – 06/2014
The project Establishment of Sustainable Drinking Water Supply Systems in Sidama, SNNPR, Ethiopia was a milestone of capital importance for Ethiopian towns Daye (24,000 inhabitants, altitude 1,800m a.s.l.)and Hagara Selam (21,000 inhabitants, altitude 2,850m a.s.l.) in their development and living conditions of the local population. These rural towns located in the Southern Nations, Nationalities and People's Region (SNNPR) suffered from many problems stemming from the fact that there was no source of safe drinking water available. Communities used for drinking polluted surface water from the local river, which led to a high incidence of waterborne diseases. Thanks to the implementation of the project, new sources of safe drinking water were provided in both localities and the necessary water management infrastructure was built.
One borehole was drilled at a depth of 104 meters on the outskirts of Daye town. This was, together with the older, unused borehole, fitted with casing and the submersible pumps. The water from both boreholes is pumped through a high‑pressure pipeline to a distance of 7 km to the newly built water reservoir with a capacity of 100m3 located at the highest point of the town. From there, water is subsequently distributed by gravity to a total of 11 public water points. A second, smaller reservoir with a capacity of 50m3 also one water point was also built near the boreholes to supply water to the local community there. The submersible pumps are powered by a new power line and a back‑up diesel generator has been installed near the boreholes. In Hagere Selam, two boreholes of depth 120 and 130 meters were drilled, one central water tank (100 m3) and a distribution pipeline with four water points were built. Each borehole has backup diesel generator.
Operators delegated by the local water authorities have been trained in the operation and maintenance of systems. A tariff and water payment system was also set up to cover the operating costs of electricity or diesel and to create reserves for possible future repairs. To improve the health situation of the population, an extensive awareness campaign on water, sanitation and hygiene was carried out in both towns.
Technical parameters of water supply systems in Day and Hagere Selam:

Three boreholes, depth 104m, 120m, 130m
Two concrete reservoirs with capacity of 100m3, one with capacity of 50m3
Three generator houses
16 water points
9,435 m of the main pressure line, steel, diameter 4"
5,954 m of the HDPE distribution line, diameters 4 ", 3", 2.5", 2"
2,445 m of new electrical connections and two transformers of 100 kVA and 45 kVA
4 submersible pumps
3 diesel generators 80 kW, 40 kW and 28 kW